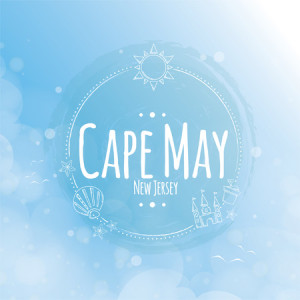 Cape May is known for its wonderful Victorian houses and beautiful beaches. In fact, The Cove Beach in Cape May was listed under 21 Best Beaches by Coastal Living. However, as great as the beaches are, they're not the only attractions in the area. Here are three activities to add to your spring to-do list.
If you haven't visited this zoo yet, it's time you did. It's open year round (except Christmas). Plus, the park and zoo are free, and so is parking! There's only a parking fee for buses and large passenger vans (although it's always a nice idea to give a small donation on your way in). When you visit, you'll find several attractions including a wildlife carousel, a rock climbing wall, a replica mini train ride, and a photobooth. They also have playgrounds, picnic pavilions, and a fishing pond. Of course, the main attraction is the zoo. Although it is a smaller zoo, it's got a nice variety of animals from the African Lion to the Red Panda. Plus, the zoo is well kept. It's a pleasant experience for all ages.
"More than 2.5 million visitors have climbed the lighthouse since it opened to the public in 1988." However, if you don't want to climb it, you can just stop by to admire it and check out the Oil House (containing a Visitor's Orientation Center and Museum Shop). Admission is $8 for adults and $5 for children (3-12). There are money-saving discounts if you combine it with certain other area historic sites. They also hold special climbs, such as Full Moon Climbs that start in June.
If you love Victorian architecture, here is a great stop. Visiting this estate "offers a look back at our Victorian past as evidenced by its architecture, decorative arts, customs, and lives of particular Cape May family, the Physicks." Tours of the estate are offered, or you can do a combination of a trolley/Physick Estate tour. In addition, there are children's tours, a walking tour, and a clueless at Physick Estate tour.