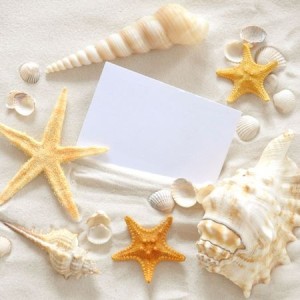 Love to walk along the beach, looking for treasures? If so, the Jersey Shore's tides bring in a treasure trove of beautiful seashells year-round.
There's something incredible about walking along the coastline and stumbling across a gorgeous work of nature that boggles the mind in its detailed architecture. The beautiful variations in color and shading rival the works of Leonardo Da Vinci!
The original owners of those miniature wonders of nature cast off their beautiful examples of nature's engineering. They're free for the taking. Need some stress relief? Hunting for seashells on the Jersey Shore is a relaxing way to unwind!
You can use shells to make holiday ornaments. Shell art also can add an exquisite touch of charm to your home. And the best part of all is that they are free for the taking! The tide brings in a new assortment of nature's jewels every day.
One of the best times to find sea shells is after a storm has passed through the area. Jingle shells, surf clams, and sand dollars are there for the collecting. Low tide is another great opportunity to find more shells. Cleaning seashells is easy. Once cleaned, these gorgeous architectural wonders can be enjoyed year round in your home!