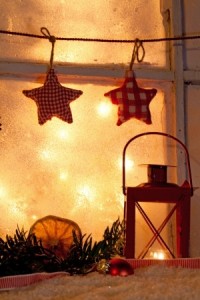 As the seasons change you may miss those warm, sunny days when you lounged on the Jersey Shore, soaking up the abundant sunshine and dreaming of the perfect tan. But maybe it's time to expand your horizons. Have you considered a visit to the Historic Village at Allaire on the Jersey Shore this holiday season?
Plan to visit throughout the month of December from 5:00 to 8:00 p.m. for this very special event. Enjoy Christmas Lantern Tours that will give you and your family a glimpse into living history, circa 1836.
Images of Christmas past will come to life as you celebrate the holidays at this very special venue. What a great opportunity to enjoy a memorable experience and inspire your imagination, too. While wintry weather can put a damper on outdoor activities at the Jersey Shore, this event promises to be one of those holiday excursions you'll remember for years to come.
The history exhibit features a haunted hayride and a tour of a self-sufficient community as it may have appeared in the early 1800s. (It all sounds a bit mysterious!) And, it's certainly a great opportunity to introduce your children to a glimpse of Christmas past.
Location: 4263 Atlantic Avenue, Farmingdale, New Jersey
Entry Fee: $12.50 (not recommended for children under five years of age)
Advance purchase of tickets is recommended.
Date: Various nights throughout December 2015 from 5:00 to 8:00 p.m.
Have a wonderful holiday season!