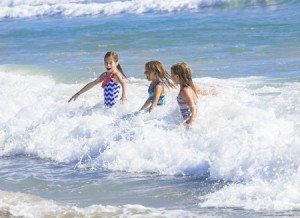 There are a lot of wonderful beaches in New Jersey. It's hard to choose which ones to highlight in this post, but we've narrowed it down to 5. However, just because a beach isn't on this list, doesn't mean it isn't a great one to visit!
The Cove Beach in Cape May
Cape May's beaches are beautiful. This one was recommended by Coastal Living in their "21 Best Beaches" article. We agree with them when they say it "is a beach for all seasons." It's a great place to beach-comb, bird, swim, kayak, and surf.
Long Beach Island (LBI)
A lot of the locals come to LBI. Conde Nast Traveler says it "competes with Cape Cod and the Outer Banks." It can be a busy summer beach, and a popular place for surfers to visit.
Ocean City
Coastal Living highlighted Ocean City, NJ in their article "The Best Beaches in the USA" – in fact it was "Voted America's #1 Beach in 2016." That's quite an honor! This beach has a long boardwalk, and it's a dry town (which means they don't sell alcohol). It's a great family destination.
Wildwood
This is a popular place for families as well. There's lots to do on the exciting boardwalk. You can find amusement park rides and a wide variety of food options. This beach seems to have endless opportunities for entertaining the easily bored. Wildwood was featured in "Top 10 New Jersey Beaches" by Vacation Rentals.
Avalon
This is an upscale location with a low-key boardwalk that has just a few stops and a playground residing next to a section of it. There's less hustle and bustle, especially if you choose beaches around 50th Street. This is a great location for people looking to get away from the busier beaches.