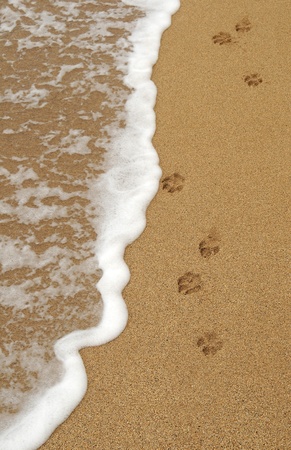 When you pack up for a day at the beach you always do your best to prepare for all kinds of outcomes. Sunscreen for sunny days, umbrellas in case of rain, bandages for minor injuries, maybe even a snack for that afternoon hunger-attack. But what if you bring you four-legged friend?
The Jersey Shore offers plenty of pet-friendly beaches. It's important that you're aware of leash and fee regulations beforehand. Not only for the safety of other beach-goers, but that of your dog's as well.
Be certain your dog is up-to-date with all shots to avoid catching any illnesses. It's also important to understand your pet's temperament. Will the hustle and bustle of beach activity startle your sensitive pooch? Is your dog seemingly aggressive towards strangers, or intolerant of children? Remember, if you realize it's too much for your dog to handle, it is never okay to leave a dog in the car on a hot day.
Pack all the items your dog may need. A leash, a bowl for water and a container of clean drinking water to fill it with, there's even doggie sunscreen for little noses! You may even consider bringing a tent to keep your pooch cool, and a life-jacket for those who haven't mastered the doggie-paddle. Remember any favorite toys too! Everyone can enjoy a game of Frisbee together.
Be cautious of dogs swimming: currents and cold water can be difficult for certain breeds, puppies, and arthritic dogs. Shells and stones may be harmful to paws, as could extra-hot sand. You may want to give your dog a bath after a day rolling around in the sand.
The beach is the perfect place for pup and human to have a fun-filled day. Be sure to prepare your backpack with the necessities as well as a "bark-pack" for your dog!