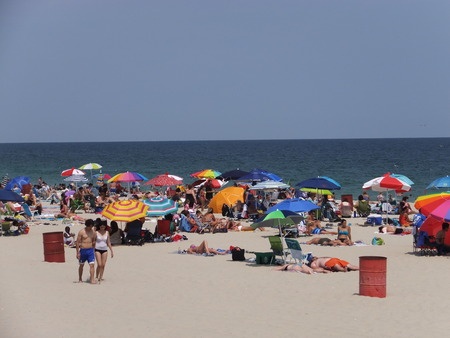 In 1903, two brothers made history as their flying aircraft took to the skies. The Wright siblings' device forever changed how humans understand the possibilities of transport. They could not have known that their innovative engineering would lead to aircraft that can carry a thousand people across an ocean or planes that can tow advertising banners along the Jersey Shore!
Just 40 years after the Wright brothers first flew, Andre Tomalino and his brother-in-law, Grover Kauffman, returned home from WWII. After settling along the Jersey Shore with their families, they bought a surplus war plane for $650 and began creating history.
Soon enough, their expansion along the shore began. Read Paramount Air Service's full story here.
Today, we continue the tradition in the sky. Our dedicated employees want your legacy to take off, just as ours has. Whether you're looking to promote your eatery, a new product or a festival, we've got the air space to spread the word.
Are you hoping to recruit new customers, potential students, business connections to support your brand? We'll get your name up where it can't be missed!
Is there a personal message that you want to provide for a reunion, a cause, or a loved one? Paramount's aerial advertising is the perfect method to make an impact.
The Wright brothers were onto something when they pursued flight. Why use paper fliers when our fliers can carry your message into the clouds and back?