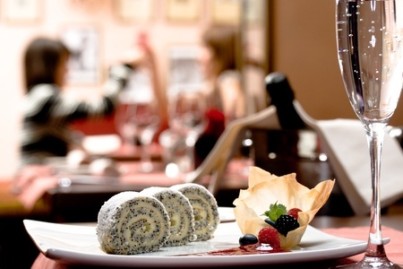 Popular author and chef Anthony Bourdain lists the Jersey Shore as his family's top vacation spot.
Bourdain's best selling book – "Kitchen Confidential" – made The New York Times Best Seller List. And this same food aficionado recently showcased his journey to The Jersey Shore, highlighting the region's superb local eateries along the way.
But delectable cuisine isn't the only reason to visit the Jersey Shore. With the advent of springtime, great deals on lodging abound. And during the spring and early summer, you won't have to dodge the crowds that pack the beaches in high summer.
Planning a visit to the Jersey Shore in the off-season showcases the area's natural beauty. And smaller crowds make the visit so much more meaningful.
Be sure to give yourself plenty of time to soak in the relaxed atmosphere. You might want to plan a two-week stay. That way, you'll have time to pamper yourself with a facial or a long, luxurious, relaxing massage before heading back home.
Make this a vacation to be remembered not for it's hectic pace but for its quiet beauty and award-winning cuisine. A few days later and you'll already be dreaming of your next Jersey Shore weekend getaway.
Viewers can tune in to the CNN-televised episode of "Parts Unknown" on May 31st at 9 p.m. (Eastern time).