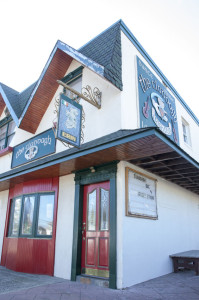 Anyone who's visited the Jersey Shore would consider him or herself lucky. Perhaps it's because this area is saturated with that famous luck o' the Irish.
Cape May County has the highest concentration of residents with Irish ancestry, with a full 30 percent claiming heritage from the Emerald Isle. Several Celtic-oriented groups are active here,  including the Ancient Order of Hibernians and the Jersey Shore Women of Irish Heritage.
Irish settlement in New Jersey largely coincided with the infamous potato famine. Immigrants seeking a new life of opportunity were drawn to growing Irish communities in the United States, especially that of Atlantic City, and then began developing their own neighborhoods along the Shore.
While St. Patrick's Day is the quintessential time to celebrate Guinness and leprechauns, the Shore has Irish festivities all year long. Most notably, the Wildwood Irish Fall Festival takes place every September and brings in more than a quarter of a million people looking for traditional music, Irish dancing, marathons, and the annual parade.
So, if you're looking for pubs, pints, and parades, Jersey Shore is the place to be this March 17. Events are scheduled all across the state, but the Jersey Shore boasts the most authentic and enthusiastic Irish experience. Anybody who can't make it is bound to be green with envy!