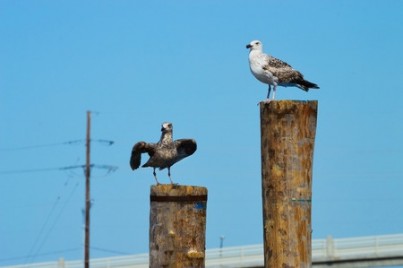 Are you itching for the advent of spring? Now's the time to craft an R&R plan for recharging your joie de vivre!
Live life with gusto and make every moment count. Here are four soul-recharging ways to revive your spirit in the offseason:
See the world with new eyes. Book a flight in one of those seat-of-the-pants small airplanes. Our Piper Cubs will give you a fun flying experience to lift you out of the winter doldrums. As you watch the scenery fly by beneath you, you'll feel like a kid again. Sure, you've booked many a commercial plane flight, but soaring aloft in a highly maneuverable Piper Cub is an experience you'll never forget.
Go out on the town. The Jersey Shore has many pleasurable venues to explore, both indoors and out. Get a head start with an extended weekend excursion. Casinos, five-star restaurants and local attractions will entertain and refresh you.
Enjoy the wonders of the early season. The best vacations are ones where your schedule is light so you can take time to enjoy those little amenities. Smaller crowds and a more laid-back setting bestow a deep level of relaxation. It's just the recipe for the average harried American. Recharge your batteries with a long, relaxing walk along a gorgeous off-season shoreline.
Enjoy wildlife viewing year-round at the Jersey Shore. Many visitors appreciate the abundant opportunities to view wildlife as the shore teams with a variety of seabirds and aquatic life. For the part-time artist, bring a sketchpad and capture those images. You'll discover the magic of deep relaxation and be a whole new you!