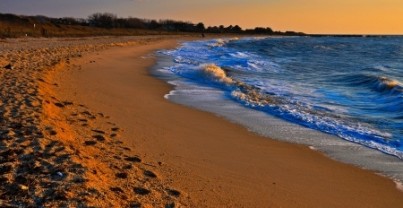 Has Old Man Winter got you down? Are you sick and tired of lifting another shovel full of snow and wiping dirty slush from off your windshield?
Channel that frustration into a productive activity: Start planning your next vacation to the Jersey Shore.
While winter has dished out some unpleasant temps, its hold on The Jersey Shore won't last too much longer! Here are a few suggestions for shaking off the wintry doldrums. These ideas should tickle your fancy:
Enjoy the Tiki Bar at The Driftwood thorough May 2015. Then wile away the hours enjoying all the delights the Jersey Shore has to offer.
For example, there is the delightful diversion of crawling a few of the fascinating nearby pubs. This special vacation spot also features a year-round view of natural splendor that will take your breath away. Many quaint settings abound, so take time to enjoy the view and breathe in the salty air as you take a jaunt on a scenic, wintry beach. And don't forget to bring your binoculars to catch a close-up view of migratory birds. A visit to the Barnegat Bay National Estuary Program at Tom's River will put you back in touch with the region's gorgeous natural setting.
But don't stop there. Plan two vacations this year: One in the offseason and one at the height of the summer fun. Start planning your next visit and get your 2015 spring off to a great start! And remember our sunsets are gorgeous year-round!