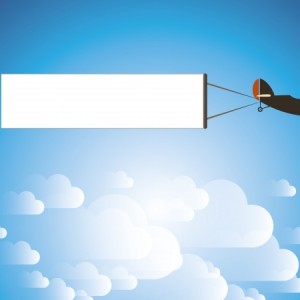 The Jersey Shore is an awesome vacation wonderland that attracts beach-loving seekers year-round.
Now that spring has arrived, it's time to consider a campaign to boost the profile of your local Jersey Shore business. As temperatures rise in the coming weeks, merchants in the area will find a unique opportunity to put the spotlight on their locally owned business.
Aerial advertising is a great way to spur tourists to check out local attractions, special promotions and other seasonal delights like those triple-scoop ice cream cones that tickle the fancy of visitors.
For our local merchants, an aerial advertising campaign will direct those sun-seekers to your local shop with a message-in-the-sky strategy. Pitching local attractions before a captive audience is a fantastic marketing strategy. Watch as tourists are enraptured by the novelty of reading a message held aloft by a warm, spring breeze. As our aerial banner flies overhead, necks crane to read a custom message specifically tailored to your beachfront business.
Tourist towns are filled with distractions, but there's nothing better than the wide-open sky for spotlighting your business. Other advertising methods will never compare in value to aerial advertising. Put a new breeze behind your business promotions with a customized aerial advertising campaign.
Make this summer season the best ever for your beachside business!