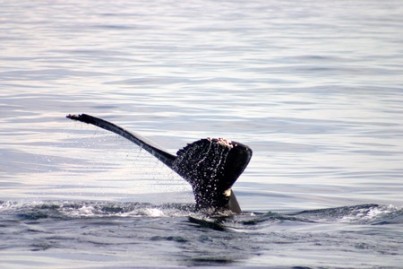 It's time to add one more tourist attraction to your list next time you visit the Jersey Shore. Did you know whale sightings were up dramatically as the dog days of summer arrived?
It's good news on multiple fronts. First tourists have the opportunity to enjoy sightings of one of the most spectacular creatures on Planet Earth. Secondly it's an encouraging development, because it signals an improvement in the health of the marine biosphere along the Jersey Shore coastline.
The latter is what has marine biologists excited as the whale sightings herald a healthier marine eco-system. Paul Sieswerda, an entrepreneur who founded Gotham Whale Watch, said shoreline water quality improved so much it was ranked in the top three states in shoreline water quality by the National Resource Defense Council.
Gotham Whale Watch is an advocacy group that seeks to educate New York City residents about issues impacting the health of local marine ecosystems.
The Jersey Shore recovery made news headlines in 2012, when a devastating hurricane impacted the region. That's when Jersey Shore residents showed their courage as they worked hard to repair one of the Northeast's most beautiful and fragile ecosystems following the destructive storm surge.
Plan a trip to the Jersey Shore soon, and maybe you'll catch sight of one of nature's most majestic creatures!