Bird-watching is a perennial favorite among Jersey Shore visitors, but winter may be the best time of all to appreciate the beauty of the Shore's avian denizens.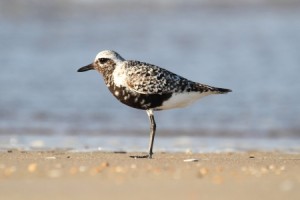 Hundreds of bird species thrive over a wide range of habitats in New Hersey. Viewing these beautiful examples of nature is one of life's special pleasures.
Have you seen the Red-Bellied Woodpecker? Perhaps you heard its rat-tat-tat as it searches for food near the shore. And there are many other bird-watching opportunities in the Jersey Shore area. On a previous trip you may have spotted the American Goldfinch on the wing.
Species recently sighted by bird watchers in this scenic area include the American Golden Plover, the Black Tern, and the graceful Ibis.
The Black-bellied Plover is one of the region's largest shorebirds, and sports distinctive black-and-white coloring. The Red Knot Shore Bird is noteworthy for its lengthy migration, which can span up to 17,000 miles roundtrip! Needless to say, the off season offers fantastic bird-watching opportunities.
Take part of one of nature's most relaxing activities. Schedule a get-away today!